Bye Molly girl
Tuesday was such a rough day for me. We finally had to make the difficult decision to give Molly away. She bit Ace once before and did it again yesterday. I don't blame her. She was abused prior to my parents getting her and was the perfect dog for them. When my Mom was dying my Dad told me she made him feel better, she would lay next to him or on his shoulder and keep him company.
When my Dad passed I knew I had to take Molly. I couldn't abandon her. We had always taken her when my parents went out of town and I was at my parents a lot so I adored her and so did Branden. Ace also loved her.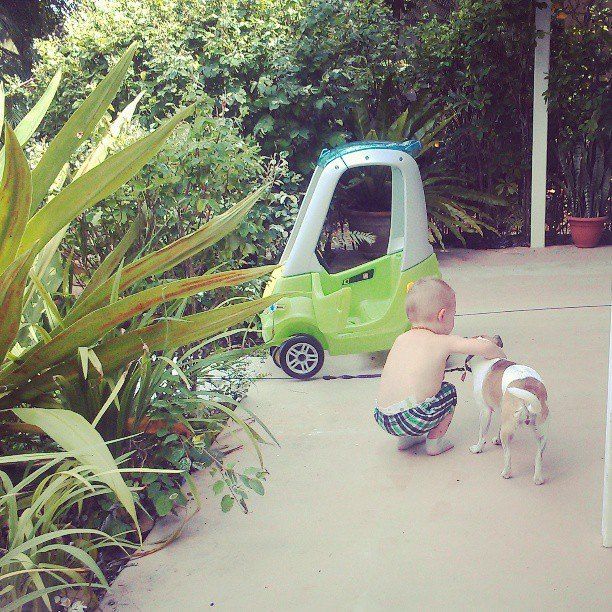 Things were fine at the old house, she never really got upset with Ace, would just run away if she had had enough of him. For some reason since we moved she has been acting out, peeing on the couches and in the house and getting more frustrated with Ace. He is not innocent in this, he tried to hit her and she snapped at him but I pulled him away in time for her to miss him.
Later that night he walked up behind her to pet her and she freaked out and bit him. It broke my heart to see him so upset and hurt. He loves this dog, he doesn't hit the dogs to be mean, he thinks he is "patting" then like we do but of course Molly freaks out thinking she is going to be hurt.
I called my sister crying, I had been so emotional over her lately and knew we just couldn't keep her. I can not risk my child getting bit again. The first time I wasn't there but Branden was so I didn't even know what happened and chalked it up to her just not meaning to or something since she had never tried to bite him before but obviously she is now on guard with him. My sister said she would come get her and take her, we both cried feeling upset at the thought of possibly having to give her away. Ash said she would take her and see how it goes with her dogs (her dog Jasmine is not a fan of Molly). We also had a family friend, who worked for my Dad who offered to take her as well as my sister's fiance's Mom.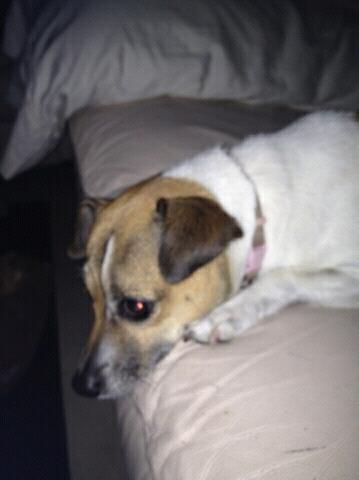 I feel so guilty moving her around like this. She has been in a shelter, foster home, my parents home, our old house, our new house, my sister's house (which is actually my parents house) and if someone else ends up taking her then another house. I seriously break down thinking about it. She is good dog overall but not meant to be in a home with a toddler.
Since she left it has been easier in the house, I don't have to worry about our couches or floor getting peed on (she never did this prior to our new house) and I know she is where she is familiar with the home and people. I still feel awful though. This dog was so attached to my Dad and he was so attached to her. She was like the last thing I had of him that was alive if that makes sense. I hope she can be settled and ok with either my sister, our friend or my sister's mother in law and be ok and happy. I have never given a dog away and never intended to. I have never understood how people could but now when you have a child and they are your main priority it makes sense but it is not any less difficult.
Have you ever had to give away an animal?