Playroom Update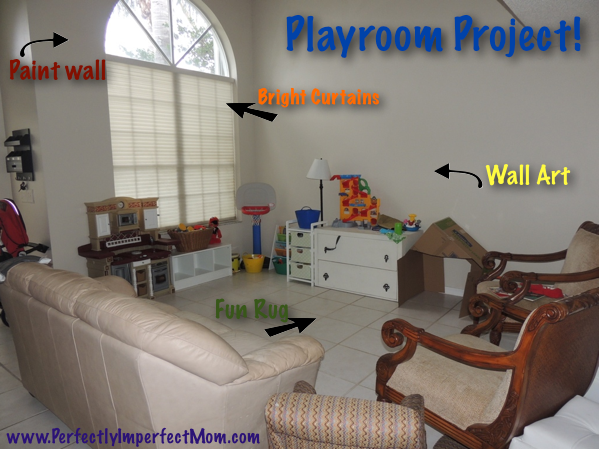 If you follow me on Facebook then you probably already saw this picture. Since moving into our new house we have been trying to decide on paint colors and decor. It's been tough since we went from a one story house to a two story home with very high ceilings. We love the space and look of our new house but it has been a challenge. The main challenge is our playroom which took the place of a formal living room.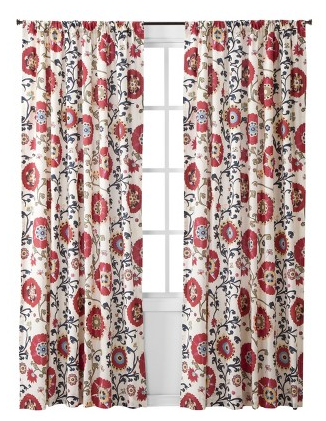 This room has the highest ceilings and attaches to the dining room. We bought these curtains which gave us a basis for colors. I loved the idea of blue and reds together for the playroom. It is kid and adult friendly.
I love the playroom above. It is my inspiration for Ace's playroom. I love, love, love the red frame with the fabric pieces inside it.