Trendy Tots Tuesday!
I always hear people complain about little boy clothes and I totally get that. It is a bit more difficult to find cute clothes for boys. A lot of places just carry a lot of t-shirts with some animal or sport on them. I like to find different things for Ace and I have been pretty successful at being able to find super cute things for him.
Ignore Ace's closed eyes but this is the only picture I got of this outfit. I love a little boy in a cardigan. The shirt is a vintage style baseball t-shirt. It was super cute and the shorts are from Target. The cardigan is from H&M and the shirt I can't remember if I got it at Target or H&M.
Branden calls this his Mr. Rogers look.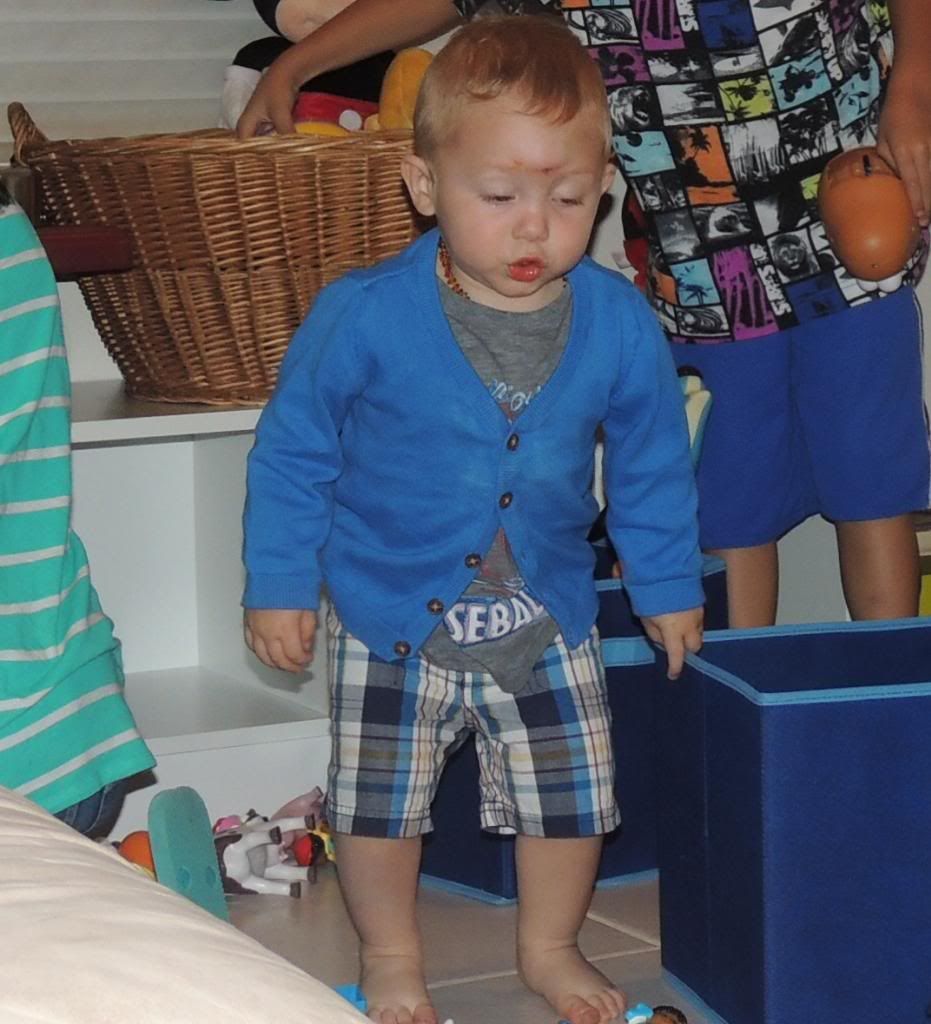 This next outfit is a casual little outfit I just love for Ace. I am a huge fan of
plaid
and these are my favorite plaid shorts. They are from Target. I love this little plain t-shirt from H&M, it came in a two pack.
What are some of your favorite items your little one wears?