23 Months Old!
Ace,
You are 23 months old and I am in complete shock you will be 2 in a month.
I love you so much and I can not even imagine having a more incredible child.
Your Daddy and I sometimes just look at each other and say "Can you believe how lucky we got?" and it is so true. You are overall a very happy child, love to meet new people and are always making people laugh. You love to talk and explore.
I love that you pick up on things so easily too. I think you get that from your Daddy.
You love to "help" Daddy with house projects like hanging curtains or anything that involves tools.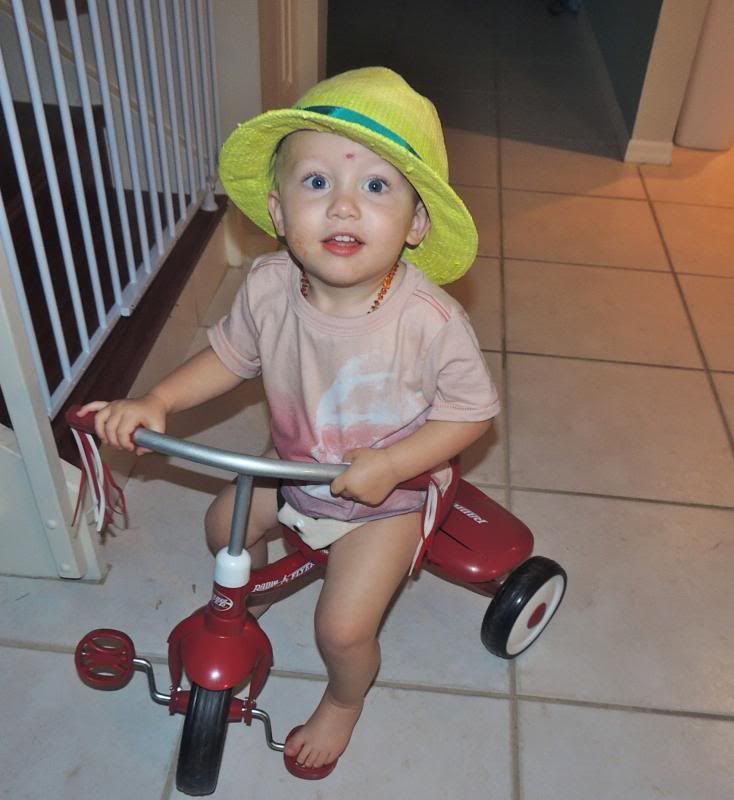 You are obsessed with cars, trucks, buses, boats, Mickey and Minnie Mouse, Cubby (from Jake and the Neverland Pirates) your water table, going outside, sitting on the dogs and throwing balls.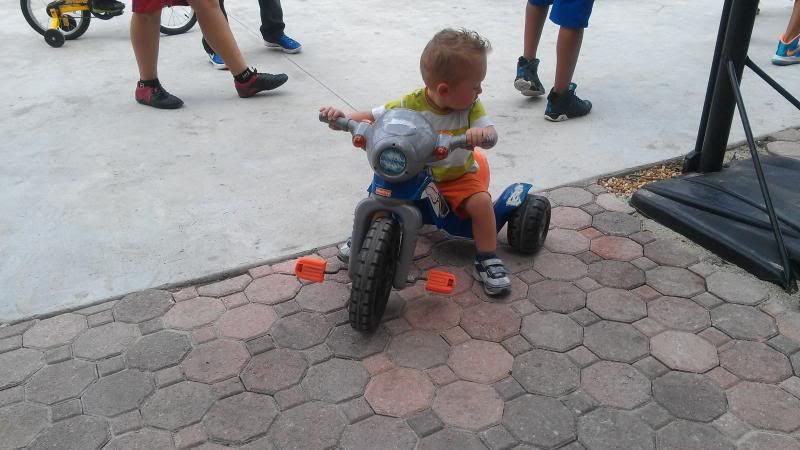 You have been obsessed with shoes. You will put on anyone's shoes you can find.
You are so polite, you will tell us excuse me, thank you, bless you and you have even said good morning to people.
You started swim lessons and gymnastics class which you love and are awesome at.
We had an early birthday party for you yesterday with our Michigan family and friends.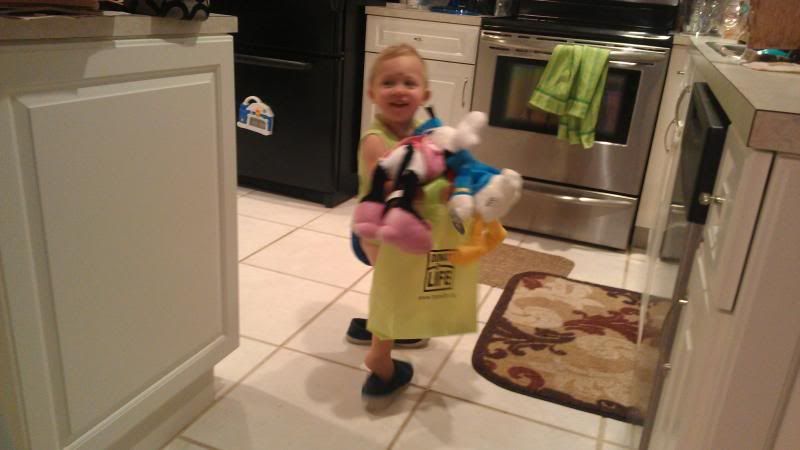 You lost another grandparent this past month as well. Grandpa Herman was such a sweet man and loved you very much. My heart aches that you will never truly know 3 of your grandparents.
It has been a great month with you as usual and we can't wait to see what next month brings because you will be turning
2
!