My Dream Dining Room Comes to Life!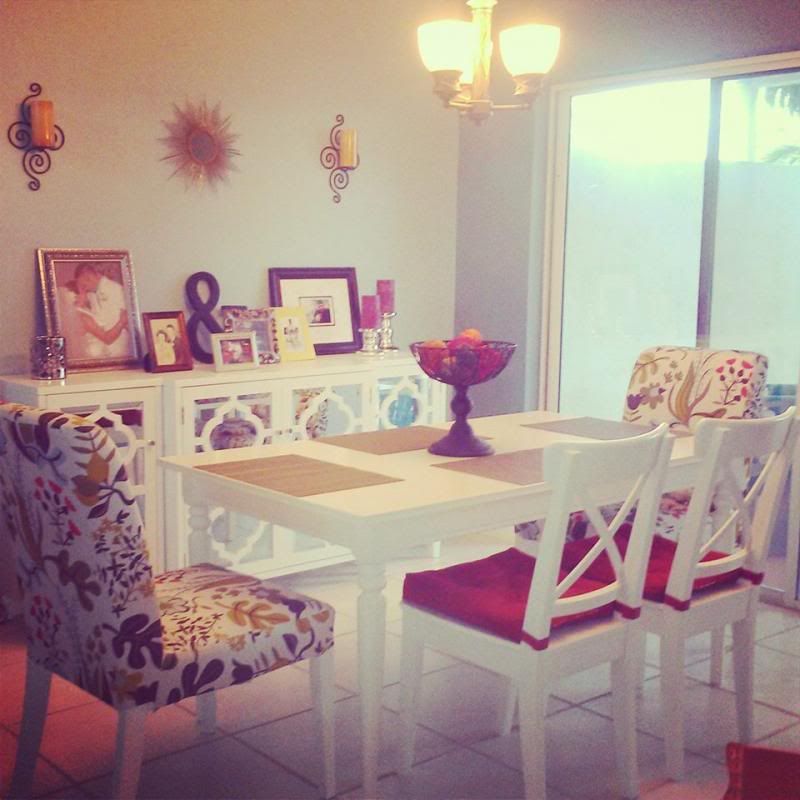 If you follow me on
Facebook
or
Instagram
you probably have been getting a sneak peak at how our house is coming along.
I am so obsessed with our dining room. It came out better than I imagined! The picture is on the blurry side since this was from my Instagram so I will get better pictures once we are done with it.
We still need to get curtains and some wall decor for the opposite wall. No clue what I am putting there.
Our table also needs a bench for the side closest to the sideboard table.
Anyone else have any new home updates?