Swim Lessons!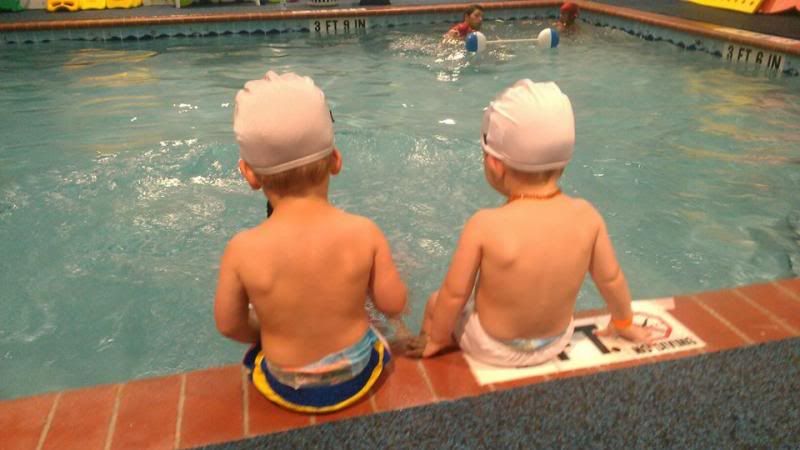 Yesterday my cute little nugget had his first official swim lesson at The British Swim School. My friend Erin takes her son there and had told me about it and we finally got them in a class together.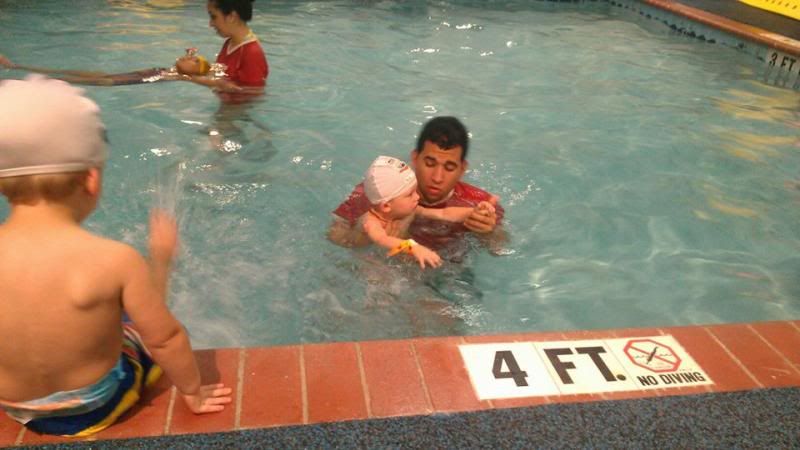 They give them a cute little swim cap with their names on it. I seriously died from all the cuteness of these two little boys together.
Ace did awesome, he didn't even cry and stayed sitting at the edge of the pool when it was Brody's turn to do something.
I can't wait to see him do more stuff. Watching Brody was cool because he has been going for awhile and he just jumped right in the pool and went all the way down and came up like a little pro.
Today we go to his first gymnastics class!
Do your little ones go to any classes?