{Linking up
HERE
}
This past weekend was fabulous. Saturday Bran had off which is always nice since weekend days off are not a guarantee with his job.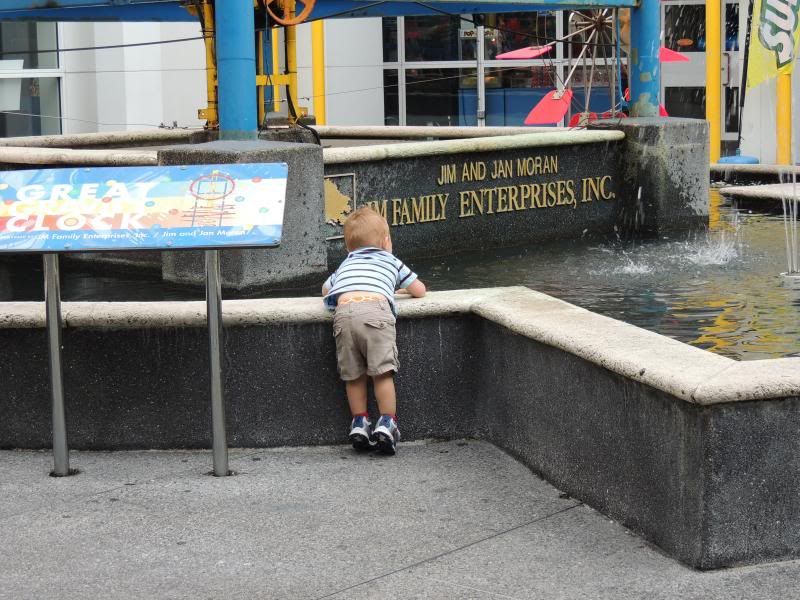 First we were planning on going to the Museum of Discovery and Science for the free admission weekend with your Bank of America card but of course the one time we go to try it they aren't doing it! I was slightly pissed because we just paid $7 for parking.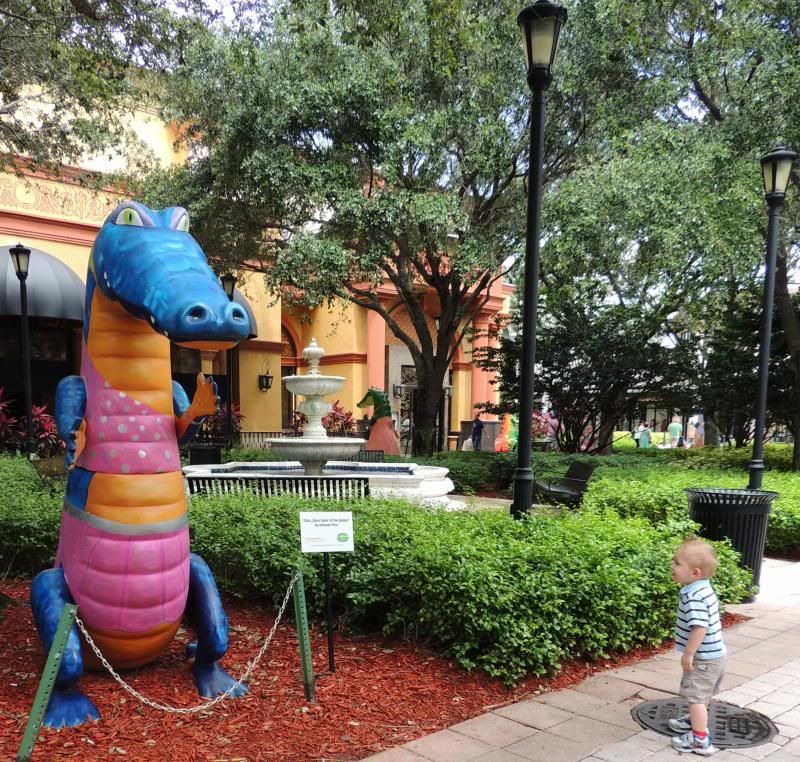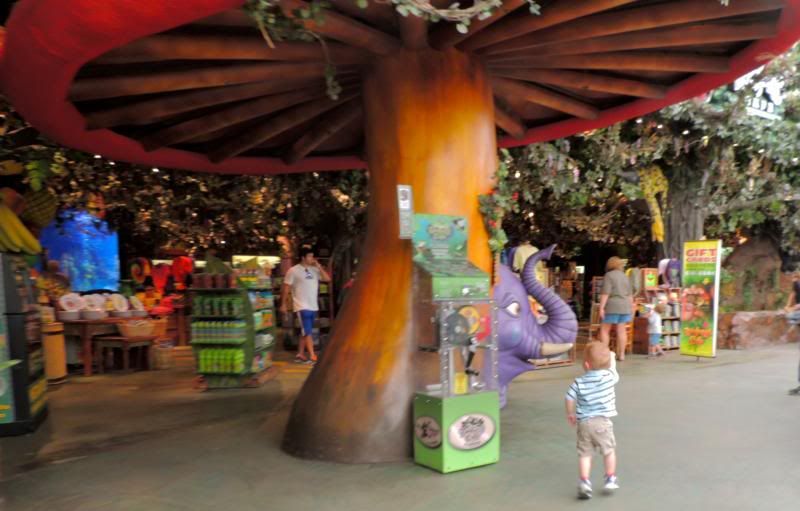 We weren't planning on staying long so we said screw it, we weren't paying over $30 to go for 2 hours so we decided to go to the Sawgrass Mills mall to eat at the Rainforest Cafe.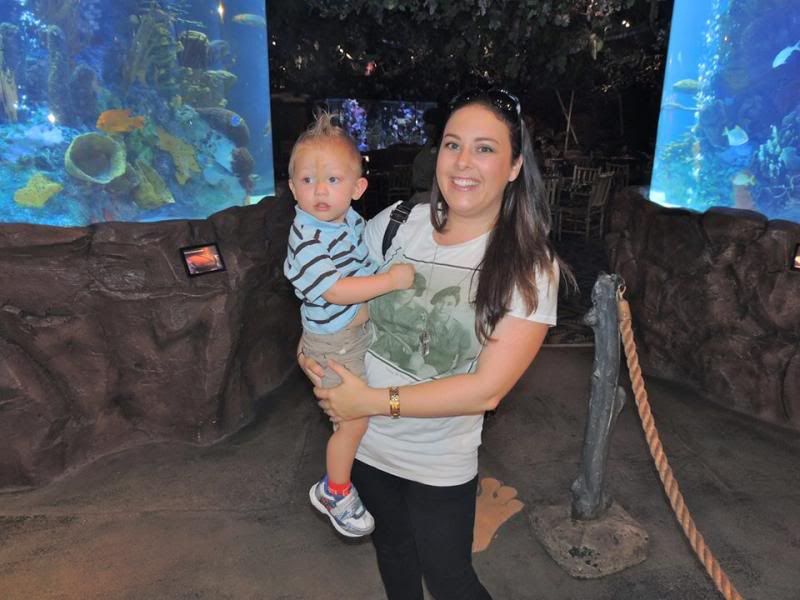 I have never taken Ace there so I was really excited to go there with him. They also have a cool play area that he was finally big enough to play at so I figured that would have been a lot of fun for him.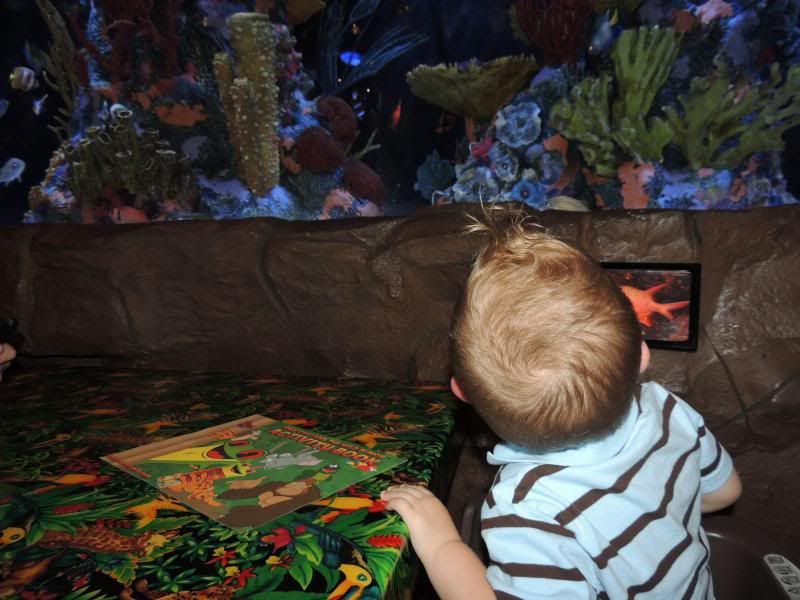 They sat us next to a big aquarium, totally awesome. Ace was so into the fish that he decided to try to feed them his cheerios and by feed I mean throw them at the tank so we had to promptly take them away.
Ace got really excited when he heard the animals come to life. We weren't sitting close to any but he could hear them and he really liked it. He also loved the monsoons. We were near the bar area and they have rain around it so he loved that as well.
I highly suggest going there if you have one near you and you have a toddler. Actually, make sure your toddler won't freak during the "storms" Ace isn't scared of that kind of thing so it was great for us.
After that we Ace played and was so freaking cute. He loved being around all the kids and going up the stairs and slides.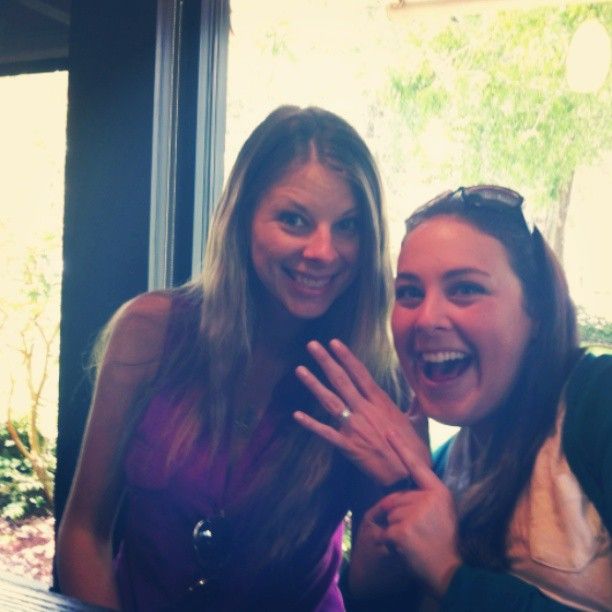 My bestie is engaged too!
Then we went to lunch, we had a few girly drinks and some fun conversation but dear lord our waitress was a hot mess! I think we were there for 2 hours and it was just interesting.
Overall the weekend was great. Since I missed blogging yesterday Monday I did my first spinning class with my friend Lindsey and that class is intense! The woman teaching it was awesome and you do it in a black light room so it's dark and there is an awesome playlist. I had fun. I might need a couple days to recuperate but I am glad Lindsey pushed me to do it.
After that we got the kids and Kayden had Cheerios and Ace was obsessing over them so she was sharing and they were seriously so freaking cute together. They went through a phase where Kayden was so over Ace and now she is starting to like him again. It's funny. Love these two.
If you made it to the end give yourself a nice pat on the back! Don't forget to enter
The Epic Giveaway
for your chance to win $15 in Arch Cards (McDonalds gift cards) and 6 Epic Toys!