What to do with your old DVD's, CD's and Games
This is a sponsored post, all thoughts and opinions are my own.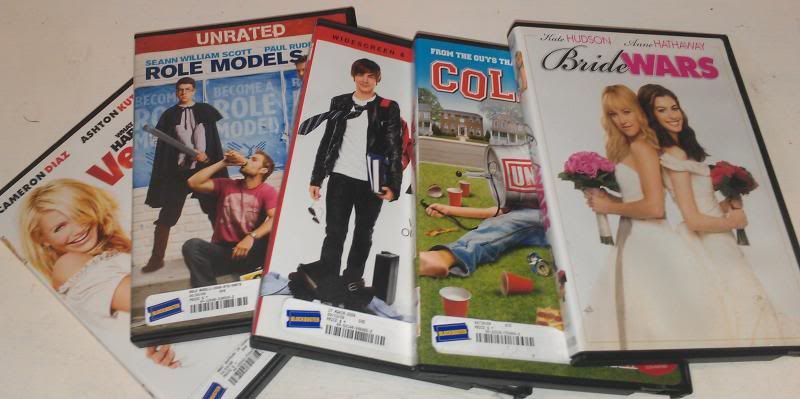 Recently my husband and I decided it was finally time to tackle our garage. It is where most of our stuff we don't usually use has been stored since we moved.
We also had boxes from our old garage that we hadn't gone through yet and took this time to do so. Boy, was this a mission! First of all I found 4 old VHS' from my teen years, one of which was my all time favorite Clueless.
Obviously those had to be throw out, there was no place for them and who even has a VHS player anyway?
We also came across a bunch of video games, CD's (Hey there LFO & Hanson) and a ton of DVD's from the closing of a local Block Buster, we went a little crazy buying what was on sale, all of which had been sadly forgotten about. We looked at each other trying to figure out what to do with these old friends who were still in good condition but had no space in our new home.
Well, little did I know there is a place just for this type of situation and it is
selling my stuff online
.
This site
will save your day. Seriously, with how easy it is to just watch movies off Netflix and listening to music on our iPod's there was really no use for these items and Music Mag Pie will actually
pay you
for them! Yes, please! Sell DVDs, CDs and Video Games right from your home.
Lets face it, we are in a time where DVD's and CD's are going to be non-existant so why not sell your old favorites, that you haven't watched in who knows how long to someone who actually wants them?
As far as video games go, well, I would personally sell all of my husbands but I am sure he wouldn't like that even though they are catching dust in a drawer. I may have to convince him it is time to move on. Maybe he can use the money from selling his old ones to get a new game?
Do you have a serious library of old DVDs, CDs or video games laying around?