Dermagist Original Wrinkle Smoothing Cream Review
As a typical Florida girl I grew up going to the Keys and spending hours and days on our boat. My Mom was religious with the sunscreen but honestly as I got older I was less concerned for it. I did it here and there and if I went to the beach would remember but not till I was older did I use it daily.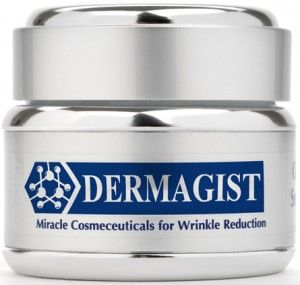 This caused me to have lines on my forehead and those lovely laugh lines by my eyes. My forehead really bugs me. I am just not a fan of how deep the lines are.
I never found a face cream that seemed to really work well until I tried
Dermagist Original Wrinkle Smoothing Cream
.
This cream is nice and thick without being greasy which is perfect for my skin. I never felt like any other cream compared in thickness. This cream went on and rubbed in nicely and I never felt like I had this huge layer of lotion on my face so it was a perfect combination of thickness yet light on the skin.
Their site says it perfectly...
"
This is NOT some cover-up or "hide my wrinkle" type of treatment
. It is a deep moisturizing, heavy-nutrition based cream that stimulates your skin cells to act like they did when you were younger."
You can't beat that! If you aren't convinced, try it for yourself, they have a 30 day guarantee so there is no risk! Your face is what everyone sees and its important to keep your skin look great. Here is to a cream that actually works!!
Stick around for a giveaway of this miracle cream.