Pumpkin Patch 2013
Happy Monday! First, if you haven't checked out my crazy big Giveaway go check it out now!
On to what we have been up to. This weekend we were quite busy. First of all my husband is a rock star and got me this awesome
Petunia Pickle Bottom Boxy Backpack in Almond Raspberry
for our girlies.
Then on Saturday morning I had to go pick up my dress for my sister's wedding so I took Ace to get a milkshake and that boy was so happy! He had the biggest smile ever when I told him I was going to get him one.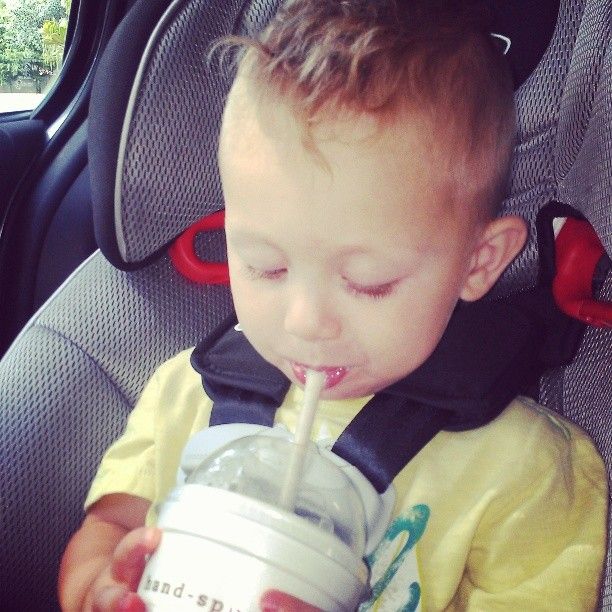 Saturday around 5 we went to the Pumpkin Patch. I wanted to go before we left for Cali to get Ashlyn.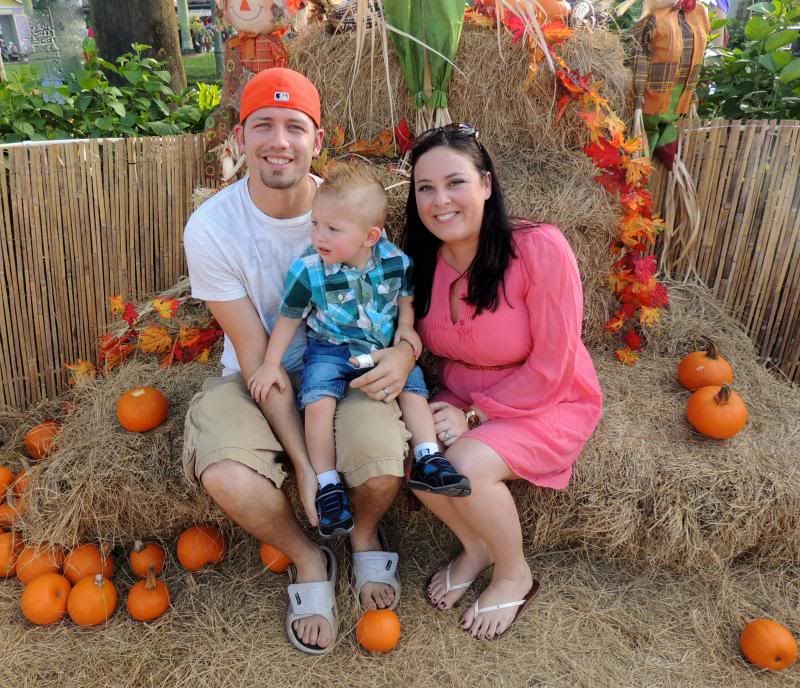 They had a Mater car there and Ace was
obsessed
! It was so hard getting him away from it. When we had to leave there may have been a slight tantrum over leaving the car.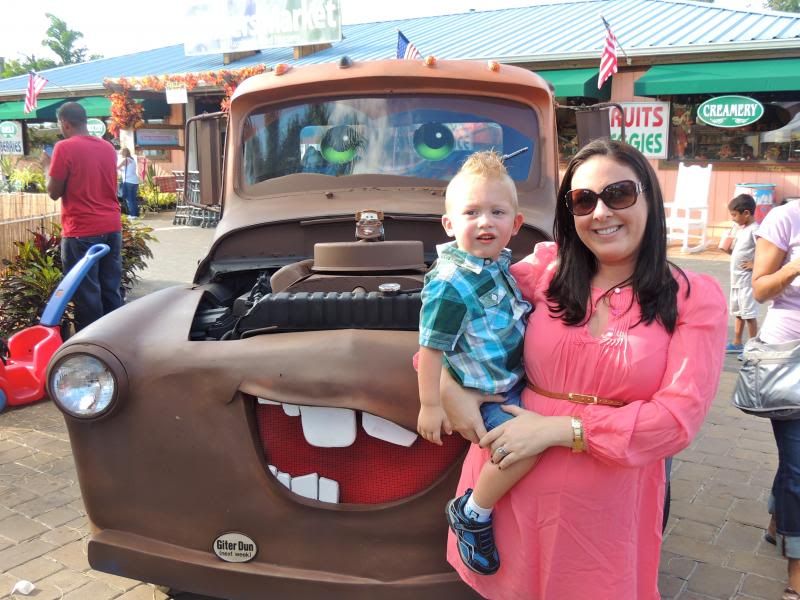 Probably the best shot I got of him, hoping when we go back with our friends on Tuesday I can get a better one.
We had a fun time together and Ace really liked Mater so I am really worried when we go back with his friends he is going to glue himself to the truck. Wish me luck!
Next up, Gavin's 2nd Birthday Party! I am waiting on pics from my sister-in-law because the decor was so cute!
Have you made it out to the pumpkin patch yet?!