Friday, May 17, 2013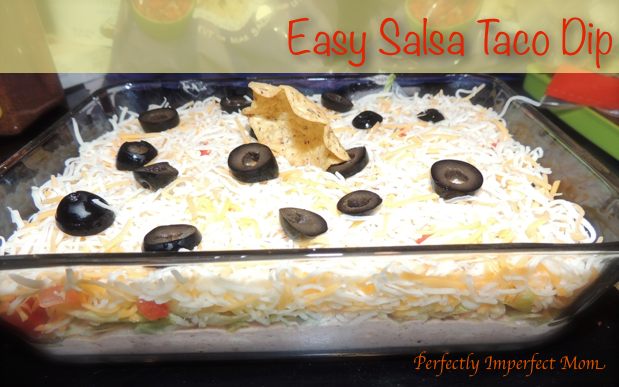 When my sister had her house warming party I offered to make my Mom's Salsa Taco Dip. It is pretty much the easiest thing you can make ever and it is delicious!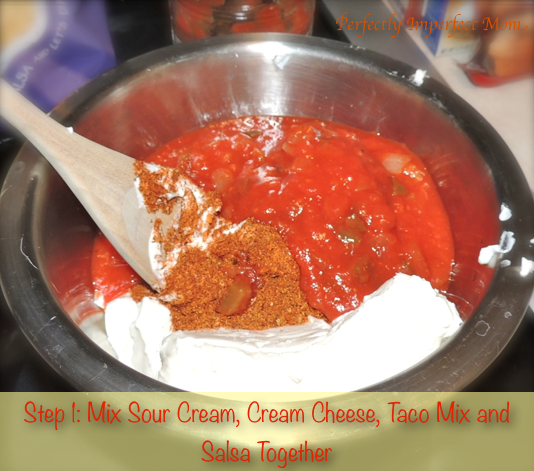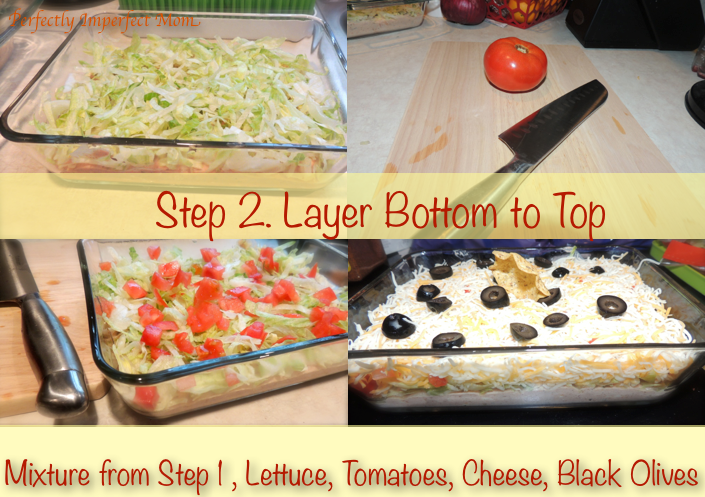 Ingredients
8 oz cream cheese
8 oz sour cream
16 oz jar mild salsa
1/2 packet taco seasoning
2 cups iceberg lettuce, shredded fine
1 large tomatoes, seeds removed and diced
1 cup shredded mexican mix cheese
sliced black olives
Make It
Mix together cream cheese, sour cream, salsa and taco seasoning together in a bowl.
Next cover bottom of a glass container with the mix
Layer lettuce on top of mix
Top lettuce with tomatoes
Load up on the shredded cheese
Add black olives to top and done!
What is your go to dish you bring to a party?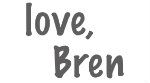 Thursday, May 16, 2013
It's not always easy to keep little ones busy and amused; especially when you're visiting a big city where there's so much going on that not all of it will be based around them. With the summer holidays just around the corner, trying to keep schedules busy to avoid boredom is inevitable and, with a
trip to Liverpool
, you can guarantee plenty of itinerary fillers to ensure inquisitive minds are satisfied.
As part of your visit to the city, you'll undoubtedly want to explore its culture rich side and so you should! There's so much to see that helps to contextualise the city's importance in various aspects of history. From maritime to sport and music, Liverpool has played a huge part in much of it – it's no wonder the city was named Capital of Culture in 2008!
Of course, visiting with children and sightseeing doesn't always go hand in hand, which is why a good balance is needed to ensure kids are happy too. There's nothing worse than having squabbling children dragging their feet behind you so making sure you incorporate some child-friendly activities into your visit to Merseyside will help to keep every member of your family happy.
Yellow Duckmarine
What better way to explore the city and see the sights than on board the
Yellow Duckmarine
? This superb amphibious vehicle helps you to tour the city on land and by water and offers a superb, and unique, way to appreciate the beauty and heritage of the waterfront.
Adults are priced at £11.95 and children cost £8.95 (off peak), or you could save money by purchasing a family ticket for £36. Babies can ride free of charge, but for safety reasons, only two can travel per boat, so make sure you inform the operators of any babes beforehand.
Underwater Street
As part of your visit to Pier Head, spend some quality hours as a family at this funky interactive discovery centre. While the Pier Head may be home to the second site for The Beatles Story, perfect for the grownups, little ones will love a visit to
Underwater Street

.
From crafts and construction areas to sensory and physical zones, the various areas of this attraction will appeal to everyone who fancies a bit of good old fashioned fun, in favour of technical wizardry and technological gadgets.
Spaceport
Hop across the river to the Wirral and you will find
Spaceport
, an attraction that takes you on a journey through space and time with the help of several themed galleries, as well as a planetarium show voiced by none other than Harry Potter legend, Rupert Grint.
Until the 1st September, you will also find the new Time Travellers Exhibition, which includes realistic replicas of Cybermen, Sontaran and Daleks from the hit TV show, Doctor Who.
These are just three of the multitude of options available for a trip to Liverpool with kids. Combine any of these with a visit to Knowsley Safari Park, Splashworld and of course, the Tate Liverpool, and you can guarantee a fun-filled, diverse stay in this maritime city.
This is a guest post.